On April 17, 2021, The 11th China Intellectual Property New Year Forum & 2021 Annual Conference Awarding Ceremony of In-House IP Managers in China, sponsored by China Intellectual Property Magazine, was successfully held in Beijing. The collective and individual awards were announced during the conference. Chaofan Hongyu, one of Chofn's patent subsidiaries, was named Outstanding IP Service Team in China (2020).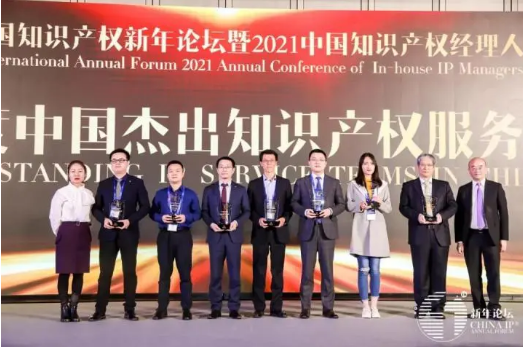 Under the theme Breakthrough and Upgrade: China Path under International Development, this forum focused on exploring the new path of Chinese enterprise innovation and intellectual property development from an international perspective.
More than 700 attendees included government officials, scholars, IP agents, in-house IP managers onsite. Despite the pandemic, there were also attendees from the United States, Germany, South Korea, Japan and other countries.
Chofn adheres to the Practical and Pragmatic service policy and is always ready to tailor our services to our clients' specific needs and help our clients to achieve greater success.